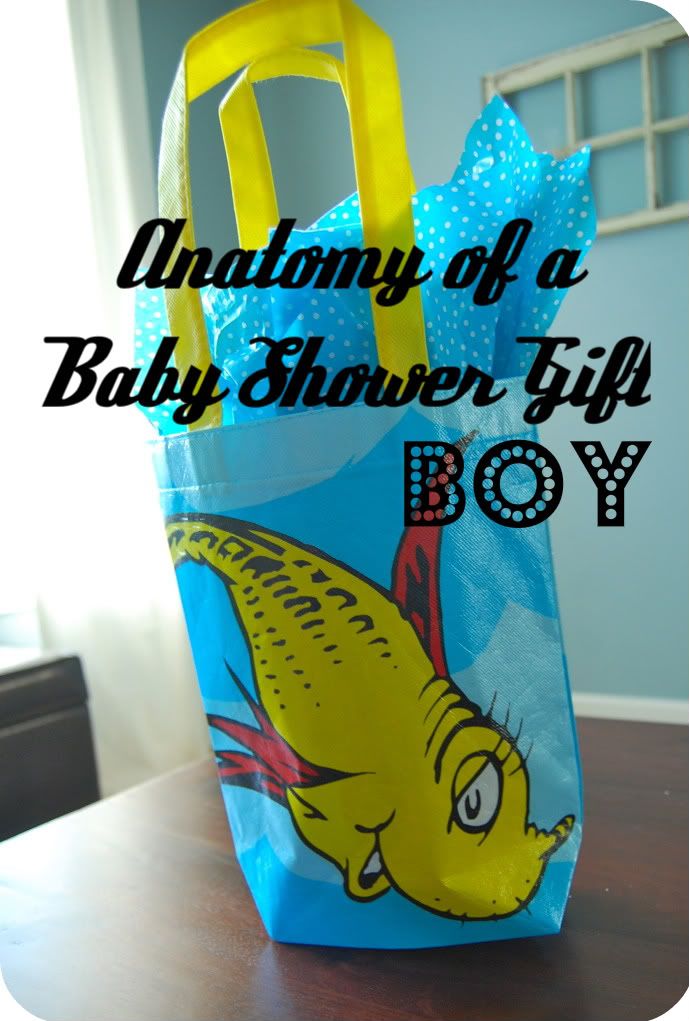 I'm working on a little shower for a friend of mine, so I have baby shower on the mind and I thought that I'd share one of my complete baby shower gifts since so often I show you little parts that I make. So here we go! The anatomy of a baby shower gift - let's unpack 'im: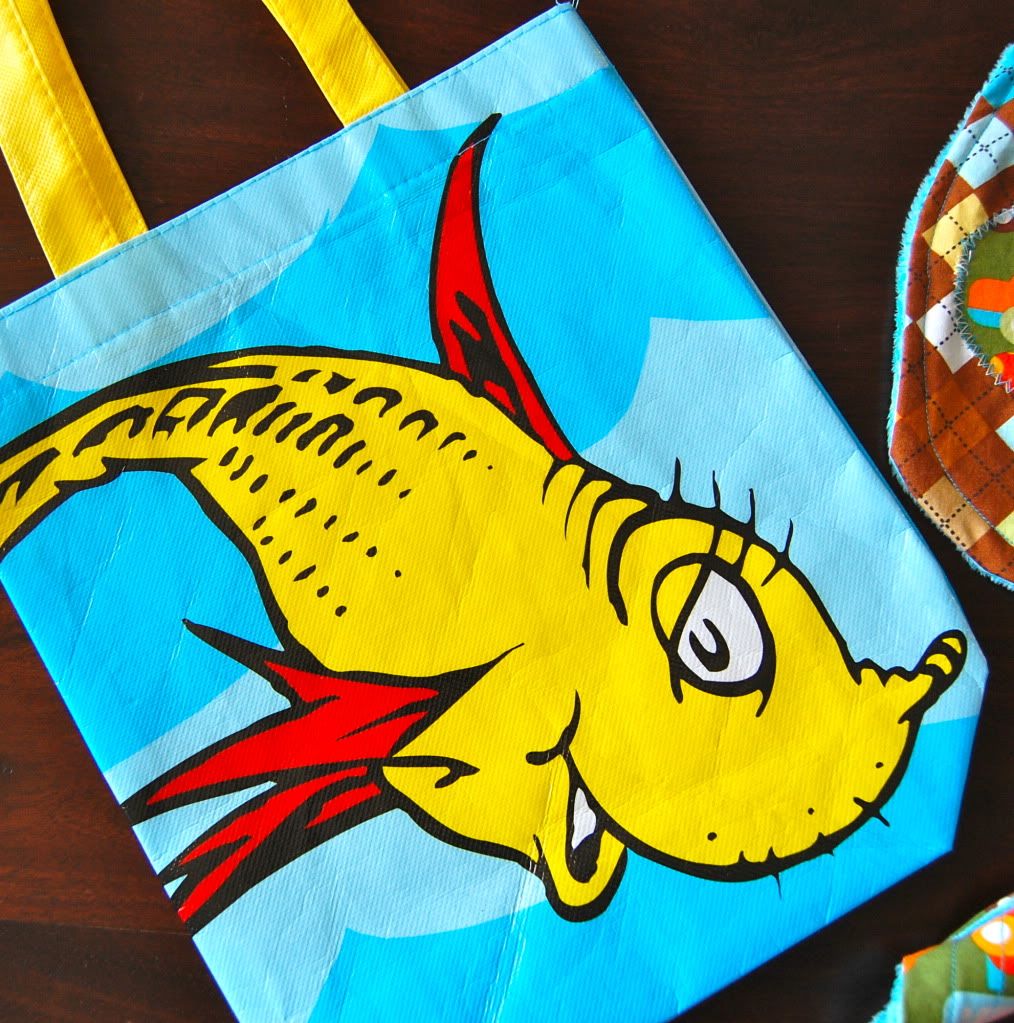 First we have the fun bag. Whenever I go to Target I hit the dollar bins as you enter the store and one time I picked up a handful of reusable Dr. Suess bags to use as gift bags. These are great for kids' gifts and baby showers, plus they are meant to be reused so the recipient can either use the bag as part of the gift or re-gift it as a a gift bag themselves. All for $1! So hit up the $1 bins every time you go to Target to see what wrapping treasure you can find.
Then there's a handmade
bib
. (Click
here
to see how I made this fun bib.)
And next is another handmade gift, a
Krinkle Toy
. (Click
here
to see how I made this fun baby toy.)
Finally, I mixed the handmade gifts with a few store bought items. A fun shirt from ChildrensPlace.com, you really can't beat their sales so stocking up for shower gifts isn't a bad idea. And also, a Starbucks card - what new parent doesn't appreciate this.
Oh! And I guess that I should clarify, this gift was for a baby shower after baby boy had arrived - which changes the type of gift card I would give.
Lastly, to top it off I printed out this great
free printable
from
Oh My Handmade Goodness
onto cardstock, scored it and tucked it into an envelope.
And there you have it! A baby shower gift for a wee little man and his momma.
Happy Friday and happy baby showering to those of you who have showers to go to this weekend. Thanks for reading!
I'd love to hear from you, please drop a line in the comment section below.