Wow! There is nothing more gorgeous than a warm sunny day in the Pacific Northwest. And what amazes me most is how today's beauty is the same as yesterday's with only one key difference: the kids went back to school today. With one click of the calendar, fall has unofficially arrived and it's in the air even if summer, who showed up late this year, didn't get the memo. It's with this unofficial passing of summer to fall that I want to share with you one last summer family adventure: blueberry picking.
On Friday we headed out to the Giles Blueberry Farm on Gull Harbor Road here in Olympia to pick what we could of the end of the blueberry harvest.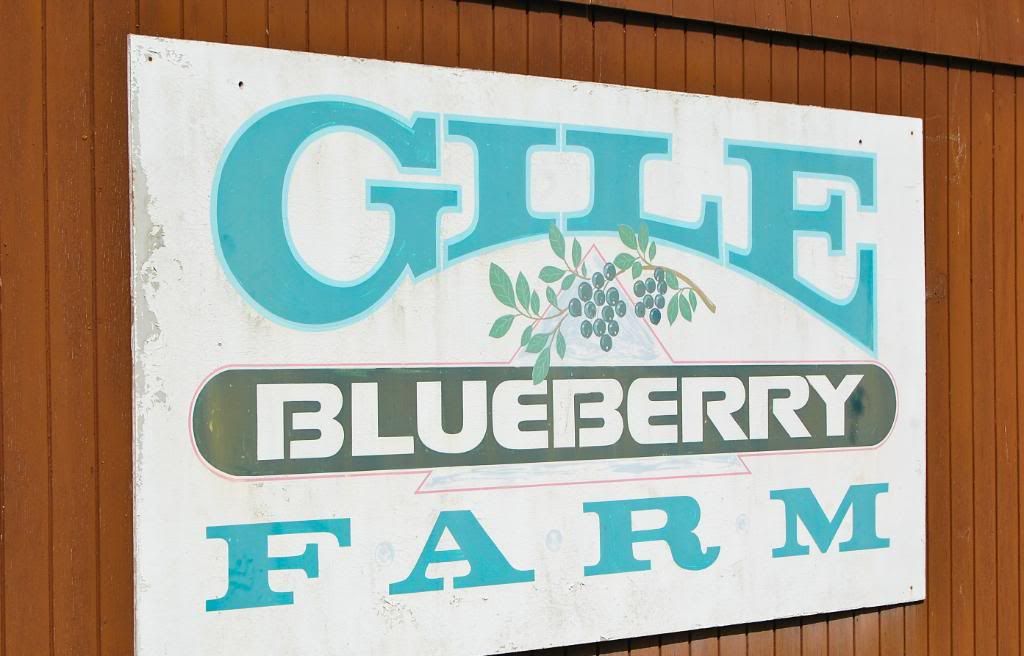 I had never been blueberry picking before and to my pleasant surprise it was easy. Dirty, yes. Juicy, if you're a kid eating your share - yes. Prickly, no. Fun, yes.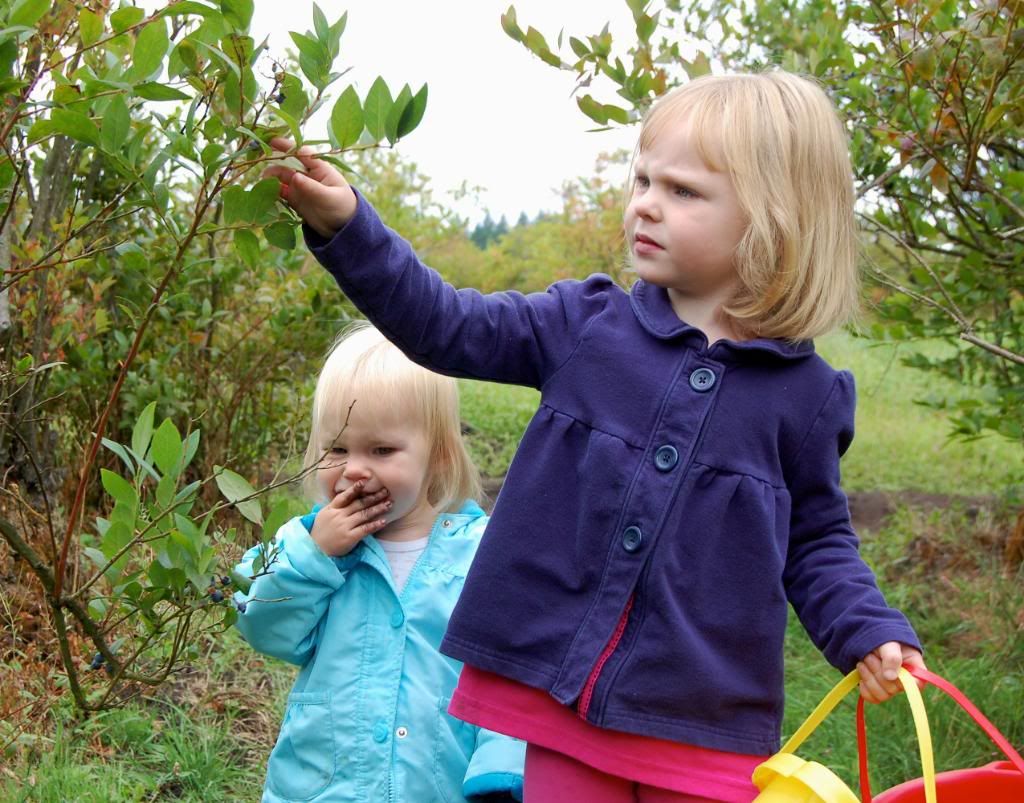 We gave ourselves a little over an hour to pick and we were able to get a whopping 10 lbs of blueberries! Here's what ten pounds of blueberries look like:
Kyle picked two coffee cans worth and I picked about 3/4 of a can and took care of potty breaks and diaper changes as well as wearing T when she was fussy. The blueberries were only $1.50 a pound so we made out with 10 lbs for $15! The frozen blueberries I get at Trader Joe's are $3.99 a pound, so we saved $25 picking our own blueberries and having fun while we did it. P, our blueberry hound, didn't want to leave when our time was up.
We eat a ton of blueberries in this house because they are P's favorite fruit. Typically, because organic blueberries are so expensive, we only have frozen blueberries around and we put them in our
yogurt
and
granola
as well as on top of pancakes, waffles and french toast. That's the typical breakfast fare around here. But here's what we did with our special 10 lbs of fresh blueberries:
Blueberry Muffins
It's really kind of a no brainer right? Kyle made the Crumb-Top Blueberry Muffins, pictured above, from our
Williams-Sonoma Bread
cookbook - it's one of our favorite cookbooks and only $12, you should check it out.
Fruit Salad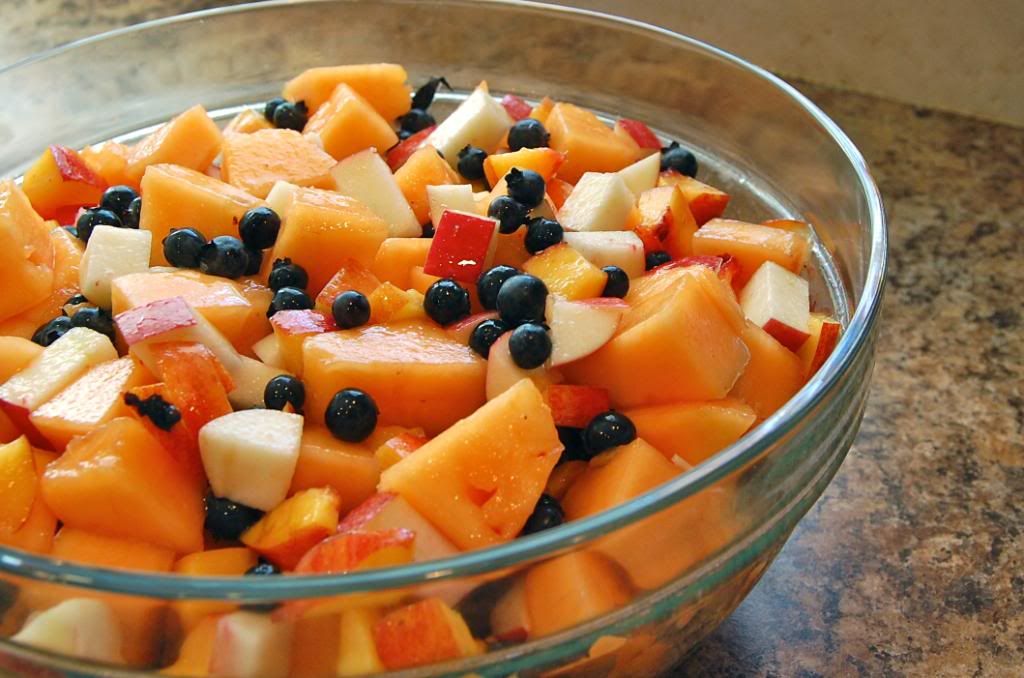 We had a party to go to so I tossed together 2 crispy apples, 4 ripe nectarines, 1 cantalope cubed and 1-2 cups of fresh blueberries with 1-2 tablespoons of orange juice. It was delicious. It was even better the second day, although not nearly as pretty.
Freeze 'em
Now really, was there any other choice for a family that goes through about a pound of blueberries a week? I had remembered reading not to rinse blueberries before freezing them, and since ours were still firm enough that they weren't juicy and sticking together, we decided to forgo the cookie sheets and we filled 6 very full quart sized freezer bags with no prep. The blueberries have frozen nicely.
So just like Sal's mom and Little Bear's mom from
Blueberries for Sal
, one of our favorite books, we stored up our blueberries for the winter... Well at least the fall, and we're excited to head back out to the blueberry farm next summer.
I hope that you had a great Labor Day weekend and a fun time celebrating the unofficial end of summer, we sure did.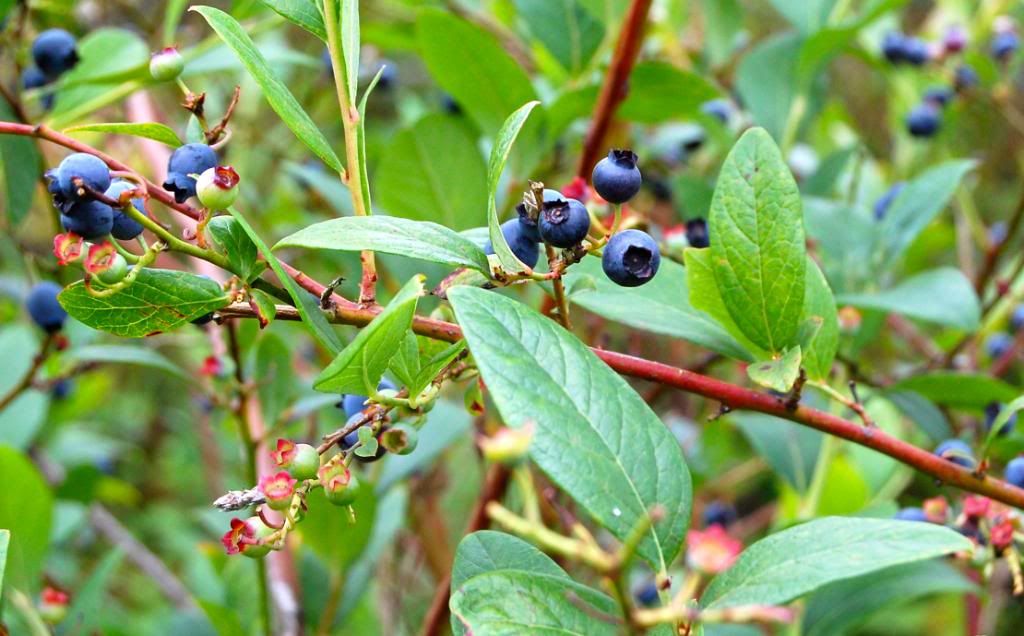 Did you make it out blueberry picking this year? Ever? What do you do with your fresh blueberries? Please share with us in the comment section below.