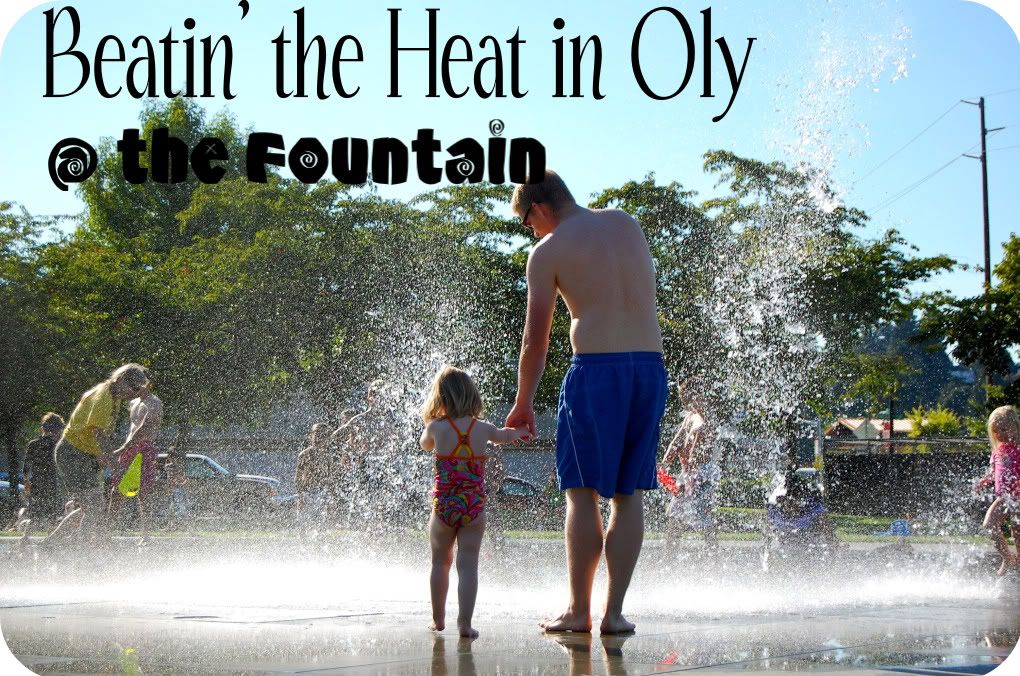 Happy Monday! (Is that an oxymoron? I mean Happy and Monday in the same sentence?) How was your weekend? We had a great time beating the heat here in Oly. For those of you not from around here, once the mercury reaches 60 degrees you will see people wearing shorts and sandals and yes, even men going topless. So when we had a whole week of over 80 degree weather, for probably the first time this summer, it was definitely time to get out and "beat the heat."
This weekend marked our first family trip to the fountain in downtown Oly across from Capital lake; it has a beautiful view of the sound on one side and the capital on the other. It's chlorinated and intended for cooling off and having fun. In case you haven't been down before, the fountain is made of a series of holes that shoot water up into the air, so it scares some little kids - including ours. Tabi preferred to play with the gravel in the gravel path,
and run around with a towel on her head.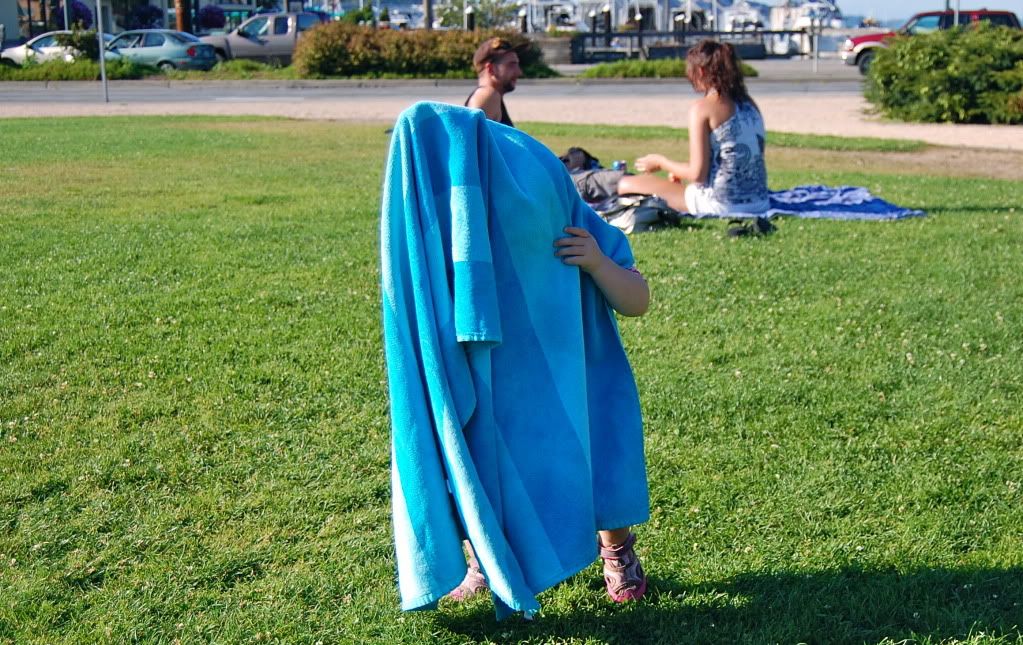 Phoebe was scared at first too, but by the end she was quite intrigued. She enjoyed it, but feared it at the same time. The enjoyment was enough though that she cried when it was time to go. Here's a peek at some of her fun:
I highly recommend some family fun here on a sunny day. It's a great place to picnic and play. If you don't want to pack your lunch there are plenty of downtown restaurants in walking distance or you can head over to Bayview Market to pick up a picnic to bring back too. Walk the lake and play on the toys at Percival Landing (still to be re-installed at this time, 9/12/11), which are all within short walking distance. Downtown Oly really is a great place to have a family day, even without any special festivals.
In case you want to visit the fountain with your family, here's the schedule it runs on: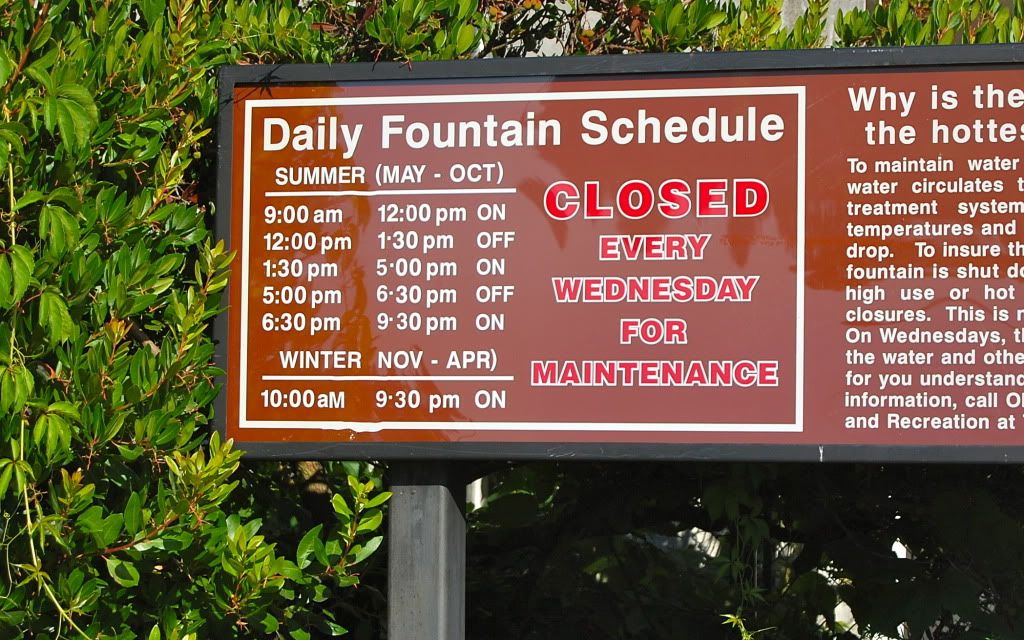 So what did you do to enjoy our lovely sunshine this weekend?
Thanks for reading!
I'd love to hear your thoughts, comments, ideas or opinions. Please share them in the comment section below.