Here we are, week 13 of CSA season and now two things abound in my fridge: Italian flat leaf parsley (pictured above) and zucchini. But who's complaining? Not me. Today I'll share my week 13 box and how I'm going to freeze my three bunches of flat leaf parsley.
Here we are! Don't those gorgeous heirloom tomatoes just jump out at you? Would it be a sin to use such beautiful tomatoes in chili? Hmmm... let me know your thoughts on that foodies.
On to all of that green goodness you see. We got flat leaf parsley, butter lettuce (deliciously sweet!), our newbie of the week red Russian kale, and a bag of basil and garlic to make pesto. Now that's what you see, here's what you don't: a fresh bunch of carrots, more zucchini, onions, potatoes and beet greens.
Have you ever seen beet greens like this? Literally just the greens? I've only ever gotten them on the ends of beets. So interesting. They will make lovely salad greens, yum.
Now back to my love affair with tomatoes...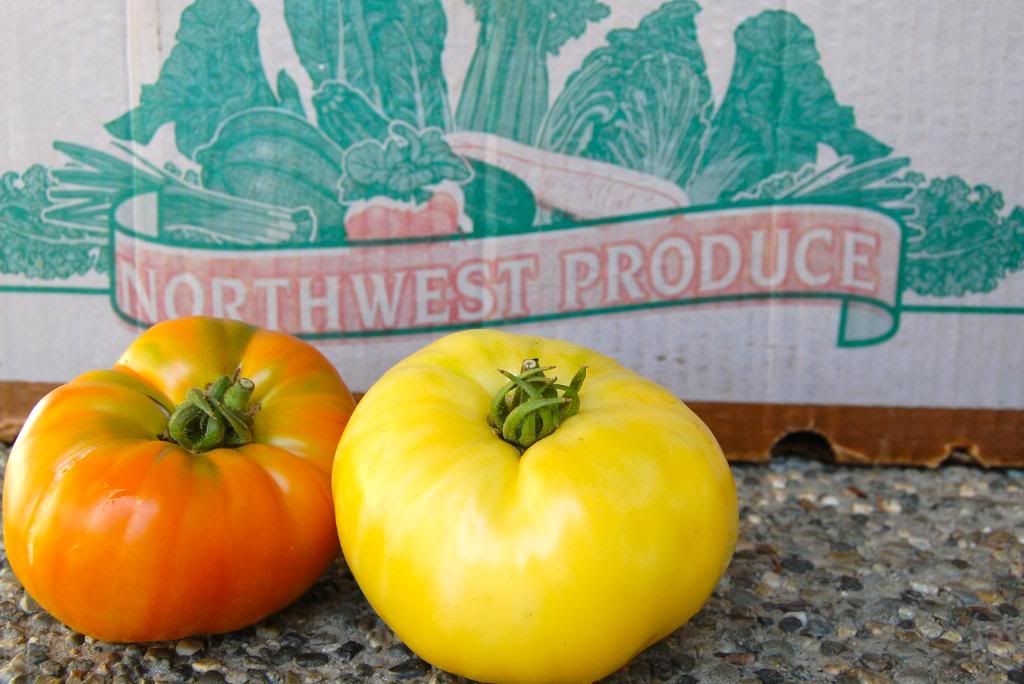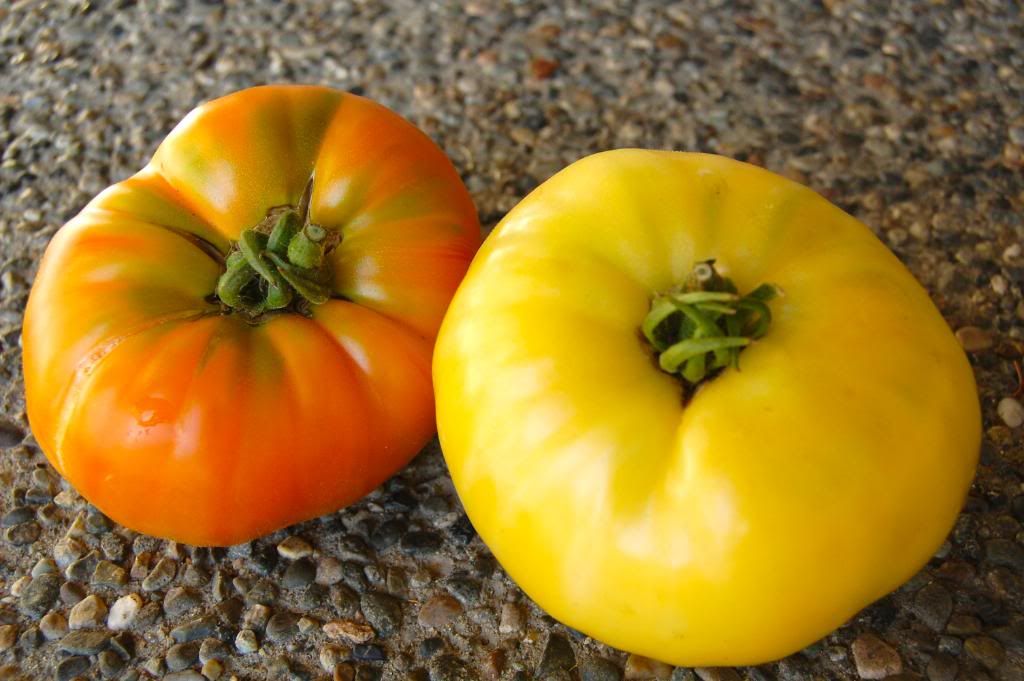 The are such good models! Beautiful, they sit still and no funny faces. What more could a "photographer" ask for? But really now, on to the main attraction: How to Freeze Herbs.
Last week while visiting a link party, I ran in to a great blog entitled
Whole.New.Mom. Whole Food and Green Living for Real People
. Adrienne had shared a post on the easiest way to preserve fresh tomatoes, and guess what? Just like the herbs, she freezes them. So I'm going to link you up to Adrienne's great site and her three posts that I've read on freezing tomatoes, herbs and cilantro.
The images that appear with each link were taken from the posts that they are linked to on Whole.New.Mom.
Well there you have it, links for how to freeze your herbs and tomatoes. I've already frozen some extra cilantro. Now I'm off to prep some parsley to dry over night! If you freeze some herbs or tomatoes, let me know how it goes for you.
Do you have any must share herb tips on growing, storage or preserving? We'd love to read them, please share in the comment section.
Thanks again for reading, see you tomorrow.