People keep having babies and those babies keep growing up and having birthdays, so I keep needing to make gifts. To make gifts I need fabric... fun fabric. I know, I have plenty of dad's old work shirts to refashion into to lots of things but sometimes a girl just needs to splurge and get some fun fabric and with all of the new little babies being born at church I have the perfect excuse.
Now when it comes to budget sewing, you really can't get better than JoAnn's prices. They have great coupons and great sales, but they're kind of the Target of sewing stores. A large national chain dedicated to bringing you low cost items, which sometimes means that they aren't the highest quality. Don't get me wrong, I buy most of my stuff at Target and JoAnn's but there is also a place for buying local. You'll pay more, but you're helping support a community business and most likely getting a higher quality product.
When it comes to buying fabric locally in Oly, these are the fabric stores that I've come across: Bayside Quilting and Canvas Works. Today I'll share what I like about each of these stores and my most recent finds at each.
Bayside Quilting
Bayside Quilting is at 255 N State St here in Oly. They're downtown but they have a free parking lot on the west side of the building. There are a ton of great fabrics here, they are all quilting or woven cottons for the most part but they also have some flannel and minky. They truly have anything you would need to make a quilt or blanket because quilting is their specialty. Did you know that there is a fabric die cut machine? Well there is and they sell it here to make embellishments for quilting.

Bayside has two little perks for their customers, besides knowledgable and friendly service, they offer 5% off for cash purchases and they have a loyalty program as well. For the loyalty program, you give them your name, address and email and they keep track of how much fabric you purchase. Once you purchase a cumulative 50 yards of fabric they give you a $25 gift card for their store, sounds like a win to me! Bayside also frequently has sales, last week they had one in honor of the Pet Parade and this week there is another in honor of Sand in the City; local sales in honor of local events, it's kind of fun.

Here's what I picked up at Bayside this morning for baby gifts: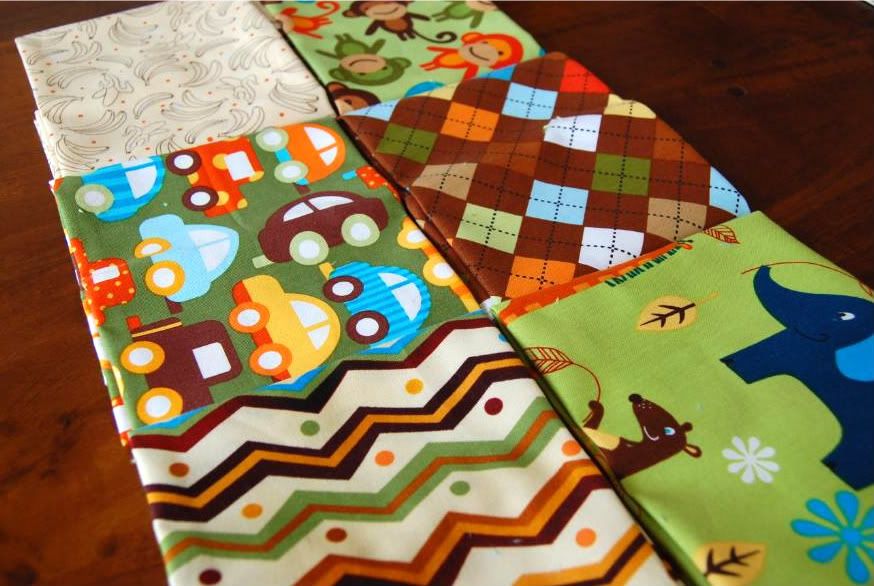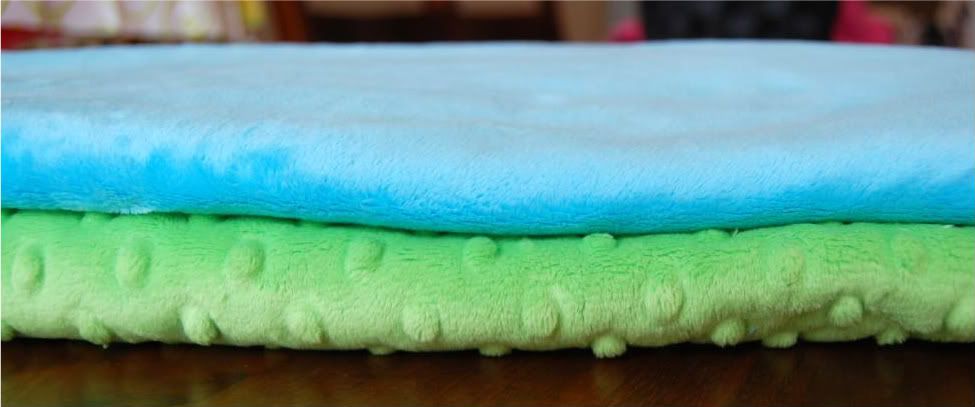 Bayside has a great selection of kid fabrics, especially boy fabrics. I can't wait to share with you the projects I have in store for these fun prints and minky.
Canvas Works
Canvas Works is located at 525 Columbia St SW, downtown next to Heritage Bank. They do not have free parking so bring money for the meters. Canvas Works is like a high end grocery store, they have everything a big store has just fewer overall options. They have knits, home decor fabric, minky, p.u.l., woven cloth, oilcloth and laminated fabrics and that's just to name a few, they have many other specialty fabrics too - not to mention a killer yarn selection. If you are looking for the higher quality and the fashion forward prints you find on Etsy and see all over blog land, this is the store to find them at. They have Moda, Amy Butler, and more. They also have a large oilcloth selection. I especially like Canvas Works for girl fabrics and more sophisticated prints.
Furthermore, if you see something you like online, head here to most likely find it in person. The prices, once shipping is included for online purchases, are about the same and you get instant gratification to take home. The customer service here is excellent, but I've never seen a sale and I haven't been informed of any loyalty programs.
Here's some oilcloth that I picked up at Canvas works recently: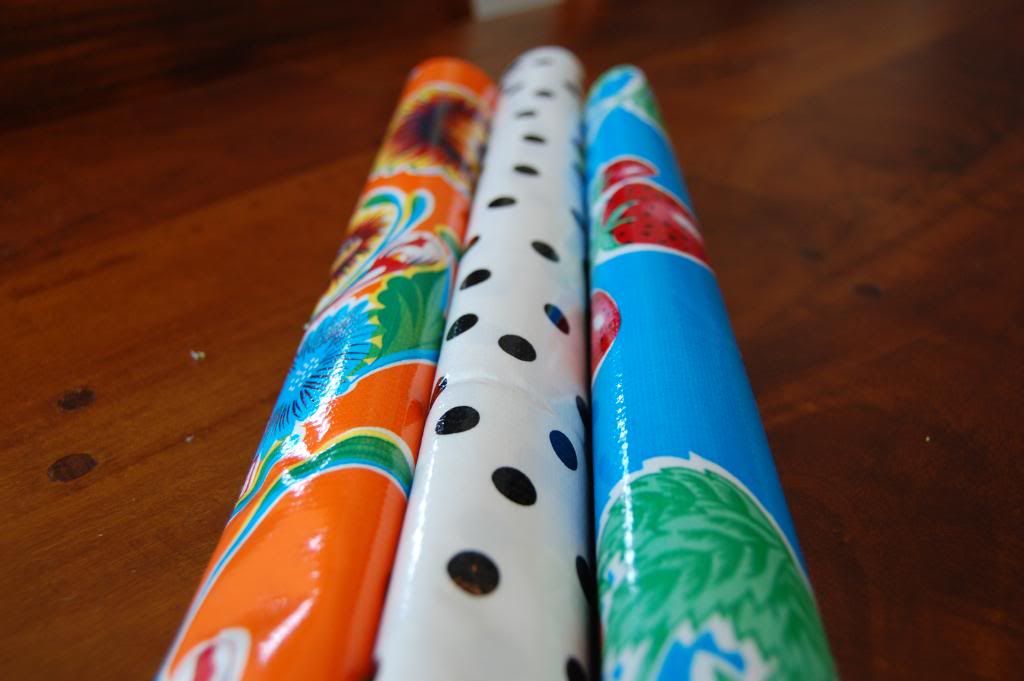 I had some projects in store for these fun prints, but after more research on modern oilcloth I've reconsidered using the oilcloth for kid and food projects. Now I'm planning on making some bins and car organizers, I've pinned the plans on Pinterest if you can't wait to see what I'll be making; otherwise, I'll share when I get around to using these fun prints.
So that's where I buy fabric locally here in Oly. For you non-locals interested in checking out Bayside and Canvas Works, Bayside has a website and online shopping too, but Canvas Works only has a website.
What's your favorite local place to buy fabric? Please share in the comment section.